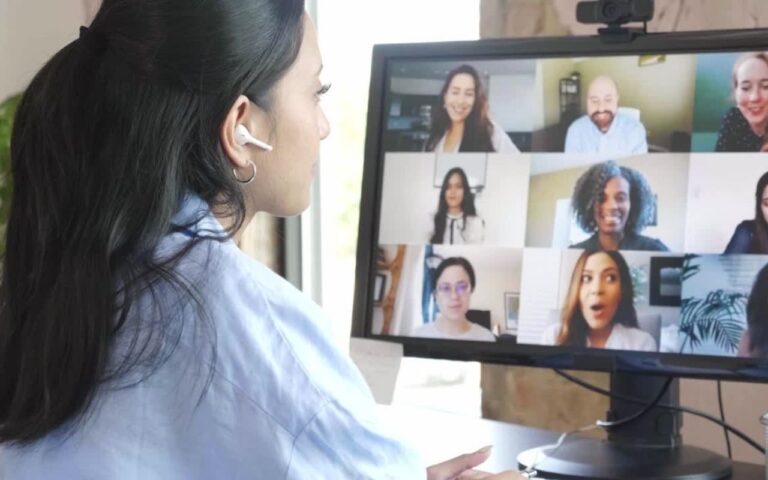 Leading in virtual environments, across cultures, requires consistency and accessibility.   It's important to consider virtual communications based on the culture in which you are working. If are working in a low-content culture like the U.S. or Canada return communication within 24 hours. In high-context cultures like Latin America or Africa, we have learned to wait a week or two before checking back with the client to honor their communication approach.
In this blog post, we will explore some tips from our book, 31 Cents to 43 Countries: Hardcore Tips for Increasing Profits on how to master the art of virtual leadership and boost profits. These insights are gleaned from our experiences as leaders who have successfully navigated the challenges of remote work and harnessed the power of transformational virtual leadership for more than 30 years.
Be accessible, responsive, and committed to communication consistency.
Encourage Innovation: Create an environment where team members feel comfortable sharing ideas and solutions, fostering innovation and creativity.
Decide on negotiation processes and protocols to support cooperation and development through shared values.
Invest in Training: Provide ongoing training and development opportunities for your virtual team to enhance their skills and stay up-to-date with industry trends.
Select communication tools based on the end users (or client's needs), not your own.
Establish Trust: Building trust among team members is crucial for remote work. Trust encourages collaboration, productivity, and loyalty.
Regular Check-Ins: Schedule regular one-on-one and team meetings to keep everyone connected.
Recognize Achievements: Acknowledge and reward the accomplishments of your virtual team members. Recognition boosts morale and motivation.
Empower Decision-Making: Delegate decision-making authority to team members when appropriate
Being responsive and clear in communication sets the parameters for positive channel member relationships that benefit the client.
The key to virtual communication in multicultural environments is to find the balance between the needs of the partners.  Good leadership in virtual environments considers timing, communication barriers, and cultural differences, and builds trust through common values before setting out to manage tasks for a successful outcome.
In conclusion, mastering virtual leadership across diverse cultures is about maintaining consistent and accessible communication, respecting cultural norms, and following the core principles outlined in this blog post. By fostering trust, encouraging innovation, and empowering team members, you can navigate the challenges of remote work successfully. Remember, effective virtual leadership requires a careful balance between cultural sensitivity, timing, and clear communication, ultimately leading to greater profitability and success in today's global business landscape.
#dinaprestonband #wevebeeneverywhere #renaissancerecordsusa #leaders #leadership #leadershipdevelopment #business #leader #success #globalopportunity
Learn More from #DEOSpeaks
Check out their music here: https://dinaprestonband.com/
Visit their website here: https://deospeaks.com/
Subscribe to Dina Preston Band on YouTube
Connect with Don and Dina and subscribe on LinkedIn, Facebook,  Twitter, and Instagram