What can musicians teach us about business? Quite a lot it turns out!
"I've read the book and I have to say it is one of the best
#businessbooks
for
#smallbusinessowners
that I've come across in a while!- Bhairav Patel
In this podcast, we talk with Dr. Dina Preston-Ortiz and Don Ortiz, a couple that uses their musical journey to provide sage business advice to companies of all sizes. As global award-winning entrepreneurial leadership experts, Dina and Don bring a message of a how-to guide and lead SUCCESS in dynamic environments!
Learn to Find Excellence and Not Perfection
Diagnose the problem before accepting a condition of risk.
Develop alternative solutions for the identified problem.
Define the limitations of the final decision.
Create a backup plan to minimize any negative consequences.
Reengineer resources for value over volume to optimize resources.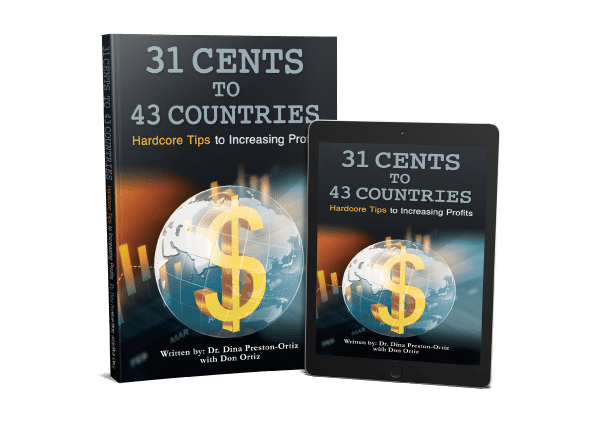 [button link="https://www.amazon.com/Cents-Countries-Dr-Dina-Preston-Ortiz/dp/1733329811/ref=sr_1_1?crid=58D31GFLY5FJ&dchild=1&keywords=31+cents+to+43+countries&qid=1609274365&sprefix=31+cents%2Cfashion%2C226&sr=8-1″ type="icon"] For More: Check Out our Book, 31 Cents to 43 Countries: Hardcore Tips to Increasing Profits. IAN 2020 Outstanding Book of the Year for Business/Sales/Economics[/button]