Guest Blogger: with Sarah E. Brown, Ph.D. for The KTS Success Factor™ Podcast.
Are you always playing by the rules? Want to play your own game? Want to overcome biases and microaggressions?
Women leaders are often the victims of micro-aggressive actions at work, such as hidden biases. These biases are nothing but opinions from different perspectives and are actually opportunities for us to maximize our skills and unleash our full potential. We shouldn't let these biases limit us.
Dina Preston-Ortiz is currently serving as a residential faculty member within the Maricopa Community College District in the area of Business and IT. She is a recent recipient of the 2019 AACC Dale P. Parnell Faculty Distinction Recognition. In 2018, she was recognized with the National Institute for Staff and Organizational Development Excellence Award. Dr. Preston-Ortiz has traveled and worked in 43 countries through her business, DEO Entertainment Group contracting entertainment and production for various corporate and government clients, such as the Department of Defense. Dina recently launched a book called, "31 Cents to 43 Countries: Hardcore Tips to Increase Profits". As an entrepreneurial expert, she envisions this book as an instrument to empower leaders in various industries. Dr. Preston-Ortiz has a heart for global entrepreneurship and believes that everyone can achieve their maximum potential.
In this episode, Dina shares her insights on how to maximize your leadership potential and make the most of your skills. She also talks about microaggression and how to battle the biases women experience in work and life.
What you will learn from this episode:
Discover how to find your internal compass that can help you be at your maximum potential

Learn about microaggressions and why you should be aware of them

Learn more about why you should play your own game
Check out Dr. Dina Ortiz's brief chat with Sarah E. Brown, Ph.D. for The KTS Success Factor™ Podcast. Listen closely to the symptoms of being undervalued, and how to address them in a positive manner!
Listen now! https://lnkd.in/gZUXQPi7
Apple Podcast: https://lnkd.in/gGWMDCie
Stitcher: https://lnkd.in/ggCpV_ve
Check out their music here: https://dinaprestonband.com/
Visit their website here: https://deospeaks.com/
Subscribe to Dina Preston Band on YouTube
Connect with Don and Dina and subscribe on LinkedIn, Facebook,  Twitter, and Instagram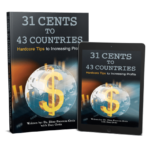 [button link="https://www.amazon.com/31-Cents-43-Countries-Increasing-ebook/dp/B08BZTQPR4/ref=tmm_kin_swatch_0?_encoding=UTF8&qid=1630527472&sr=8-1″ type="icon"] For More: Check Out our Book, 31 Cents to 43 Countries: Hardcore Tips to Increasing Profits. IAN 2020 Outstanding Book of the Year for Business/Sales/Economics[/button]