Guest Blogger: Steve Pappas
In this Episode #52, I got a chance to sit down with Dina and Don Ortiz. They have been pleasing audiences around the world and especially to the US Troops on bases in many foreign countries with their band. Dina and Don are incredible people and souls that are built on the premise of the customer deserves the best, but along the way, they built a very unique business out of pleasing their audiences. Join me as we talk about what it takes to build a real people-pleasing business in the music industry.
We also got to talk about their book 31 Cents to 43 Countries, Hardcore Tips To Increasing Profits :
BIO
From performing as a street musician to meeting and starting with only 31 cents in their pockets collectively, Dr. Dina Preston-Ortiz and husband Don Ortiz have successfully performed in 43 countries and 26 global tours without management or record deal. By working with the Department of Defense Armed Forces Entertainment division, U.S. State Department, and Fortune 500 companies they bring a message of how-to guide and lead SUCCESS in dynamic environments!
Dina and Don are passionate about entrepreneurial thinking. As international speakers, they enjoy sharing their expertise on how to launch and grow companies in environments of constant change. They love coaching on how to capitalize on the unknown while finding solutions in difficult situations and growing the bottom line organically.
Here is the sketch note for this fun episode.
Check out their music here: https://dinaprestonband.com/
Visit their website here: https://deospeaks.com/
Subscribe to Dina Preston Band on YouTube
Connect with Don and Dina and subscribe on LinkedIn, Facebook,  Twitter, and Instagram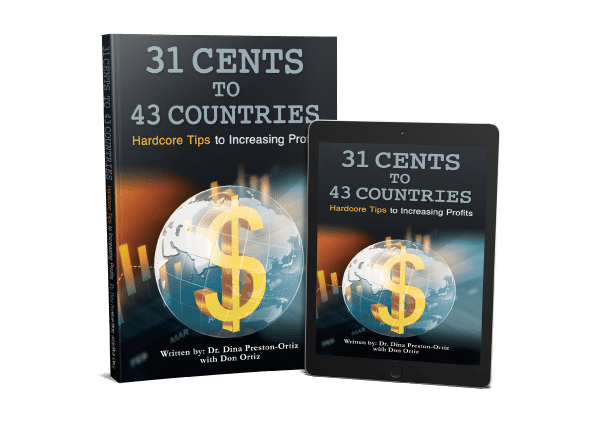 [button link="https://www.amazon.com/31-Cents-43-Countries-Increasing-ebook/dp/B08BZTQPR4/ref=sr_1_1?dchild=1&keywords=31+cents+to+43+countries&qid=1610468466&s=books&sr=1-1″ type="icon" newwindow="yes"] For More: Check Out our Book, 31 Cents to 43 Countries: Hardcore Tips to Increasing Profits. IAN 2020 Outstanding Book of the Year for Business/Sales/Economics[/button]